The staff at Worthington Psychological Associates includes: Dr. Lisa McCarthy, psychologist (Clinical Psychology Doctorate), Ms. Felicia D. Maxwell (LISW) and Patricia-Jordana Jagielski (MFT/LPCC). Worthington Psychological Associates specializes in individual, couple, and family therapy to children, adolescents and adults.
Dr. Lisa McCarthy, Psy.D.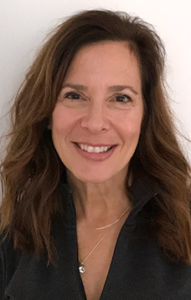 Dr. Lisa McCarthy is a licensed psychologist who earned her Doctoral degree from The Virginia Consortium Program in Clinical Psychology. She has more than 15 years of experience working with adults, adolescents, and children, and has had extensive training in child and family therapy. Dr. McCarthy incorporates cognitive-behavioral and interpersonal techniques to treat individuals coping with anxiety, depression and relationship issues. She also uses behavior management techniques in the treatment of behavioral disorders in children. Dr. McCarthy is a mother of 3 and a Worthington resident.
Ms. Felicia D. Maxwell (Licensed Independent Social Worker)
Ms.Felicia D. Maxwell grew up in Columbus, Ohio where she received her Masters degree in Social Work from The Ohio State University. She completed post-graduate training at the Family Therapy Institute. Felicia has more than 15 years experience working with individuals, families, and couples. Felicia has developed a particular interest in working with couples and blended families. She and her husband have a blended family, which includes six children.
Ms. Patricia-Jordana Jagielski (MFT/LPCC)
Ms. Patricia-Jordana Jagielski is a licensed Marriage, Family, and Child Therapist and a trained School Psychologist who earned her Master of Science/ Specialist degree in Clinical Child-School Psychology and Marriage and Family Therapy at California State University, East Bay. She has postgraduate training in Health Psychology at Stanford University, Palo Alto, Ca. Jordana specializes with adolescents, families, and individual adults.
Ms. Jagielski has provided psychological services for over 17 years in a variety of settings, including schools, clinics, and universities. She has served as a clinical research assistant/associate at Stanford University and The Ohio State University. Jordana believes that every person has a unique perspective and set of concerns. Her job is to listen and learn, and then to share evidenced-based strategies that she believes will best help her clients. She is dedicated to the care of her clients. Jordana is a mother of two and a Bay Area native.